Written by Jason Glast
That's what I call the August and September San Antonio-area luxury market slowdown. I've seen it happen each of my 20 years in the business. These two months are normally the least busy of the entire year for high-end home contracts ($1 million plus). I'm aware that conventional wisdom is that the fourth quarter is the slowest, but our experience is that the end of the summer is when things temporarily shut down. Read on to see why we are in the calm before the storm.
Many sellers think they will list their home once school is out, and they will have the entire summer to get it sold. As most things in real estate, however, the reality is dictated by our old buddy Adam Smith's concept of supply and demand. This "invisible hand" naturally guides the economy, including home sales. From the start of May through about the middle of July is normally when we see the most demand.
Even in the luxury market, the school calendar is very influential at this time of year. Parents are busy during the school year, so they will often plan to move once school is out for the year. They've also heard the spring/summer market is the best, so even if they were ready earlier, they often wait. Traditionally, the largest number of homes hit the market at this time, so that can attract buyers to get in the hunt. But sellers do not have the entire summer to get their home under contract if they want to see the most action and get the top price.
When I was growing up, school started after Labor Day in early September. However, those days are long past and most schools here – whether public or private – kick off in the middle of August. If a buyer wants to be moved in and settled by the time school starts, and they are taking out a mortgage, they need to have a contract in place no later than July 15.
These are buyers that need to buy. They are moving from a different city, into a different school district, or want to be nearer to the current school. However, in the luxury space, there is a significant market that doesn't need to buy. These buyers literally treat their search as a luxury. They are ready to buy if the most perfect, special, glittery unicorn pops up, but they aren't beholden to the school calendar or anything else. They are a significant portion of the luxury market.
These buyers tend to be far away from San Antonio in August and September because it's hotter than Venus here. You're more likely to find these people cooling off in Aspen or in some breezy coastal enclave than perspiring in the Alamo City. Conversely, October, November and December feature some of our very best weather.
That's when I see the luxury unicorn seekers become most active. It may be surprising, but we often get more contracts in the 4th quarter than at other times of the year. Besides the great weather, we also see buyers who may realize a tax benefit by transacting before the end of the year.
If you are a seller and your property hasn't gone under contract yet, do not despair. It's not like there are zero buyers still looking. Activity decreases around 30-40%. We still get deals done in August and September, but the real action happens when fall, and cooler weather, comes around.
If I, or our team, can ever be a resource for you, please contact me at (210) 386-1833 or jglast@phyllisbrowning.com.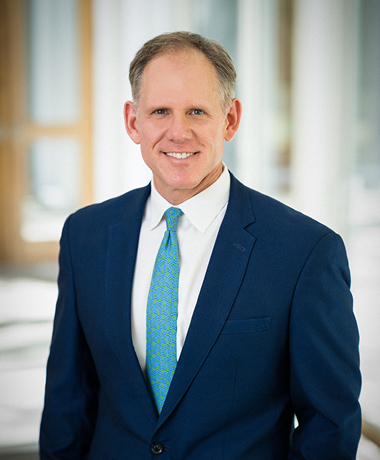 Sincerely,
Jason Glast