Written by Lauren Figueroa Lampel
It should come as no surprise that we have stepped into a new season of real estate. Events over the past two years rapidly shifted the market and today we are in a season of stabilization and opportunity for both sellers and buyers. This current market also calls for sellers, buyers and agents to pivot their offerings, their investments and their marketing strategies to remain at the forefront.
Contrary to the headlines we're all seeing about national real estate, here in San Antonio the real estate market remains stable and thriving. Many sellers and buyers alike have become comfortable with the rising home prices and today's interest rates. Comfort in the market brings us stability, while the types of offerings available to buyers and sellers bring us opportunity.
If you are a soon-to-be seller, I have great news for you: with just over 2 months of inventory on hand, we still have a shortage of prime housing supply. The fact that springtime is right around the corner coupled with a shortage of housing creates a beautiful opportunity and ideal timing for sellers to enter the market. A seller in today's market has the largest opportunity to receive the highest profit for their property if they hire the right real estate agent.
Sellers can no longer offer their homes in as-is condition and expect to receive top dollar. Hiring the right agent with a vision to showcase your home and a track-record of marketing success will make the world of difference. A seller who lacks the guidance to prepare and showcase their home for today's real estate market inevitably becomes the buyer's opportunity.
If you are a buyer entering today's real estate market, have no fear! A season of stabilization is here. Interest rates have seen slight fluctuations over the past few months but as we steady out, you should feel confident that now is always the best time to invest in real estate. You may also have an opportunity to capitalize on homes that have been accumulating days on the market ahead of the spring buying season. Capitalizing on these homes may come in the form of avoiding multiple offers or negotiating a lower sales price and necessary repairs. Find an agent who listens to your needs, advocates for you in this market, and will confidently support you in purchasing your next investment.
Regardless of market changes and housing trends, the Jason Glast Group remains known for our concierge-level customer service, unwavering professionalism, and extensive rolodex of resources for our clients. If you'd like to discuss any aspect of the market, please contact me at (210) 275-1827.
About the Author: Lauren Figueroa Lampel is proud to be a part of the Jason Glast Group with Phyllis Browning Company, the top luxury real estate team in the greater San Antonio-area. Lauren is a licensed Realtor with Jason Glast Group and during her tenure with the team has assisted in closing more than $175 million in sales.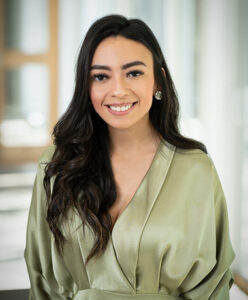 When she's not focused on real estate trends, Lauren is passionate about the design world, keeping up with home decor trends, and helping her clients visualize the full potential of a floor plan. Her ideal aesthetic is one that allows a home to be both beautiful and fully functional.
As a San Antonio native, Lauren graduated from Incarnate Word High School and the University of the Incarnate Word. Lauren is proud to give back to her community through active support of St. Luke's Catholic School and Church as well as St. Jude Children's Research Hospital.