Jason Glast Group is proud to announce the appointment of Realtor Annaliz Bosquez to their team, exclusively dedicated to the Austin market. Working out of Phyllis Browning Company's new Austin office, Bosquez will provide each of her clients with a luxury real estate experience and concierge-level customer service.
"I'm proud of our group's explosive growth over the past 2 years, stepping into the Austin market is a natural progression and a great fit for our team," Jason Glast shares.
A proud bilingual Realtor who loves living in Austin, Annaliz Bósquez began her career in Advertising shortly after graduating from The University of Texas at San Antonio. She worked in the Hispanic Advertising industry for over 15 years, collaborating with Fortune 500 companies like General Mills, MARS, Inc. and many others. She moved to Austin in 2016 and subsequently started her own advertising, consulting and translations company.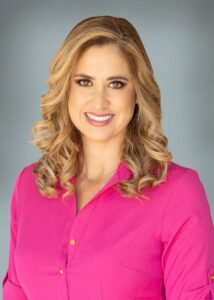 She brings her strong marketing and advertising background to each of her real estate clients. Her attention to detail and service, as well as her ability to communicate ideas regardless of language has helped her transition into a career selling some of Austin's finest real estate. She loves the Austin neighborhoods of Westlake, Lost Creek, and Lakeway. Clients praise her passion for service, citing that she often makes the hardest and most stressful parts of the transaction look easy. Bósquez and her husband Jake are active supporters of Banco de Tapitas and The Children's Shelter. They share two young daughters, Emmaliz and Francis.
Bosquez said, "I am thrilled to join the Jason Glast Group. I am confident that my professional background, combined with Jason's proven methods of doing business, will provide our Austin clients with the highest level of service."
This exciting team addition comes on the heels of a record-setting year for the group. In 2022 alone, their total team sales volume came to over $98.8 million on 81 sales. Jason Glast Group is the top sales team within the premier luxury real estate brokerage in the greater San Antonio-area, Phyllis Browning Company.